The organic agriculture has gained a lot of attention in the recent years. Rather than going for long definitions we can simply say that through organic agriculture we produce foods which are healthier and which are free from any kind of harmful fertilizers and chemicals. Whenever you hear the word organic, understand that it is the food that is produced from practical application of organic farming. There are various advantages associated with organic foods such as:
Organic foods are more secure and safe
Organic foods are more healthier
Organic foods are natural and free from chemicals
Artificial substances are not used in organic foods
The nutrients are higher in these foods since they are produced in soil which is natural and healthy
The taste of organic food is much better than its counterparts
Organic Foods: Types
Some common types of organic foods are as follows
Fruits and vegetables
Fruits and vegetables can be organic. These kinds of fruits and vegetables are also available in the market nowadays, though they may be little costly. The organic foods and vegetables have many varieties and in most of the cases, their quality is excellent. The quality of such foods is high because the fields from where these fruits and vegetables are produced are certified by relevant authorities. The fields producing organic fruits and vegetables have to strictly follow the rules and regulations of AVA.
Organic Fish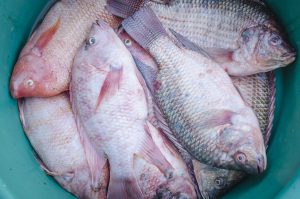 The term organic is not only associated with vegetables and fruits, rather fish can also fall under the category of being organic. These are the fish which are usually found in Organic fish farms: sea bass, salmon, cod, trout and halibut. The fish that are caught from the open sea through any means are not labeled as being organic. The reason why an open sea fish is not labeled as organic is that it is very difficult to ascertain what kind of stuff has been eaten by the fish.
Organic Meat
The ideal diet for people who love meat is organic meat. This meat is very healthy, natural and is free from any kind of harmful chemicals. The animals that are fed in organic farms are given foods that are very much natural in nature. The animals that come from organic farms are raised in a very natural environment and they are not treated with stuff like antibiotics, growth stimulants and hormones.
Dairy Products: Organic
The influx of organic dairy products has made them popular throughout the world. There is no doubt in the fact that these dairy products are safe and healthy as far as consumption goes.The dairy products that can be certified as organic are butter, cottage cheese, ice cream, sour cream, milk, normal cheese and yogurt. These dairy products are widely available nowadays and can be purchased with ease.
These were some common foods that can be certified as organic. These foods are available in the market and you can easily identify them with their labels.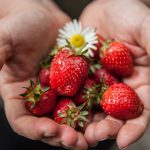 Organic farming is becoming more and more popular nowadays. It basically refers to a kind of farming in which natural ways are used for the rearing of animals and cultivation of plants. The process of organic farming involves the utilization of materials which are biological in nature.